What if we tell you that many jobs, that you are studying/ working hard for would no longer be available in near future and many others would be transformed anew?
This era of rapid digitalization and advancements demands upgradation into latest technology and skill sets in order to stay in the competition.
Check this infographic below: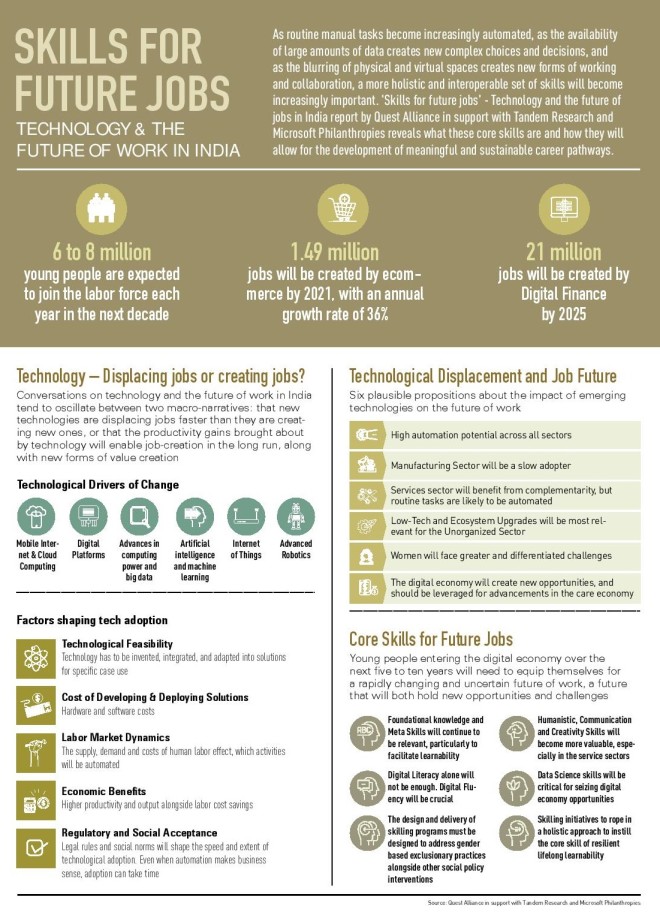 We invite you to attend this 2-hour webinar by Vikas Sharma ( an International Facilitator, Trainer & Coach) who will make you understand what you should focus on the make a good career for yourself.
Sign up for the webinar or keep wondering what you should do to make a great career.
Next Webinar on: 14th March 2019
Here is what the participants in the previous workshops said:
Vikas sir from ASK Consulting & Training Services is a vibrant and passionate presenter who has the ability to engage all the participants in a positive way. I could relate very well to him and the presentations were well prepared and relevant. Vikas sir has a great vision accompanied by a real passion for young people and I have no hesitation to recommend him. - Manish Jain
_________________________
This webinar was an eye-opener for me. Throughout my 2 years of study at my management college, I was not made aware of the changing scenario of the industry. I knew that some jobs are high in demand today, but I did not know much about what would be scene in 5 years from now. Thank you Vikas sir for this webinar. It has given me an insight on where to concentrate so I can have good prospects in the future. Thanks again sir - Saurabh Arora